New strips on Wednesdays.
---
---
Strip # 14 (Wednesday 08 December 2021)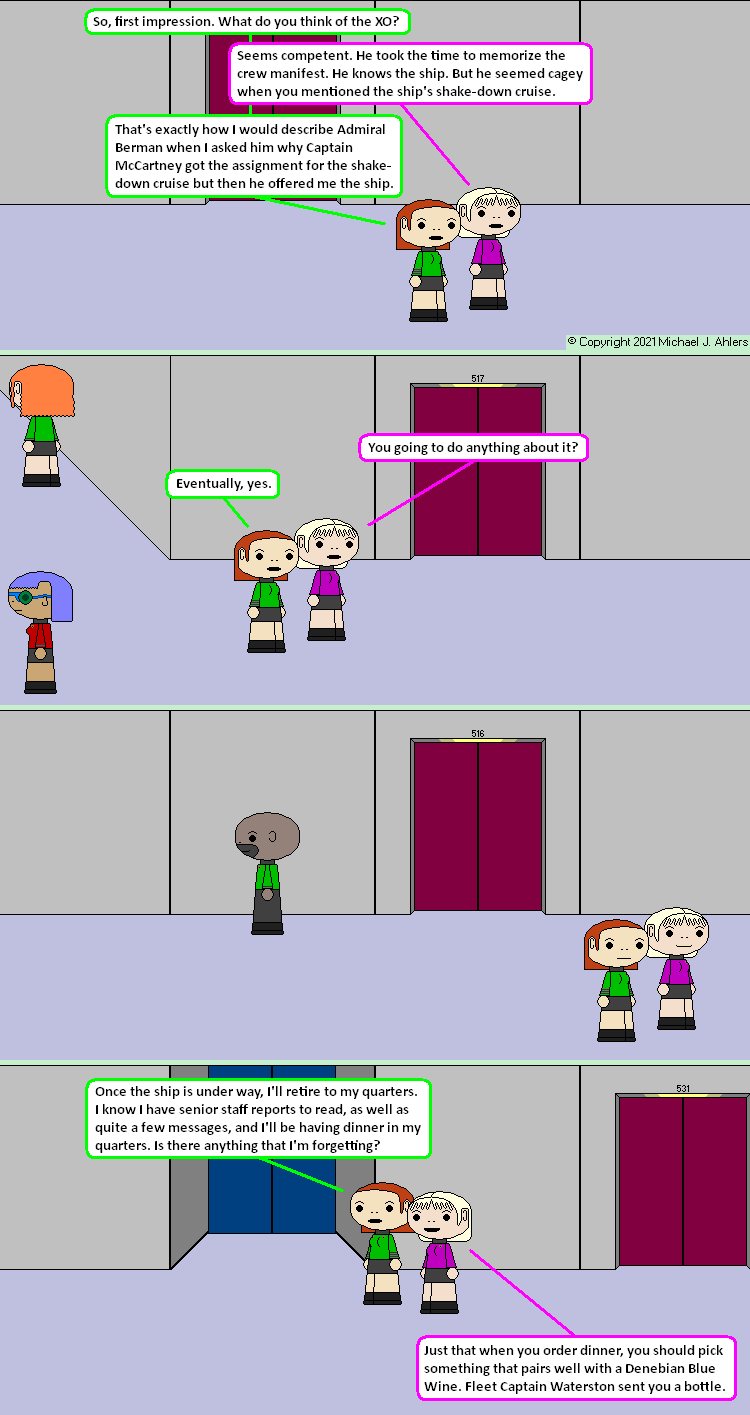 ---
Links
ST:FF Links
An Introduction to Universe 55 -- Memory Chi -- Cast Pages
Other Star Trek Links
Star Trek's Official Site -- Memory Alpha -- Memory Beta
Other Webcomics Links
Diesel Sweeties -- Gunnerkrigg Court -- Questionable Content -- Sinfest -- xkcd
Other Useful Links
Blambot Comic Fonts -- Fleen Webcomics Blog -- IdentiFont -- PDF my URL
---
---
STAR TREK and related marks are trademarks of CBS Studios Inc.
"Final Frontier" is intended as an homage to Gene Roddenberry and all things Star Trek.
No infringement on the rights of CBS Studios Inc. is intended nor should be inferred.
Constitution Class Ship model was created by IDW.
The Miranda Class and Scout Class models were created by colby1conoby.
The Shuttlecraft model was created by knifeguy1701.
The Klingon D7 and Romulan Bird of Prey models were unsigned.
Thanks to all of the talented 3D artists who made this comic much prettier than it would have otherwise been.
The URL of this page is http://www.mekulius.com/FF/index.php, and this page and its contents copyright © 2021 Michael J. Ahlers.