Credits
Crew (4/2010-5/2011)
Crew (5/9/2011)
Crew (current)
Destiny Database
Questions > > >
Log

QUESTION: Why are you doing this?
In a way, I was waiting my whole life for someone to produce Stargate: Universe. I'd had a remarkably similar idea I had been playing with for several years, mostly because no one had done so yet and I was tired of waiting. I started working on my version, Flight of the Archimedes, as a webcomic, about six months before SGU premiered. While it was set in its own universe, it shared many of the same themes and plot elements. By SGU episode 8 or so, I had shelved FOTA and by the end of Season 1, I knew I'd never have to continue working on it. SGU was everything I'd ever hoped to make FOTA, and so much more.
During the Season 2 hiatus, SciFi or SyFy or whatever they were calling themselves at the time, cancelled SGU. (I have a long rant about that and their reason, but I'll save that for another time.) The night that the finale aired, I posetd a blog which I'll now quote in its entirety:
Just watched the last-ever episode of Stargate Universe. SON OF A FUCKING BITCH!!!!!
The story, the characters, it all got into my soul. I just couldn't let it all end with that half smile and a fade to black. The chaaracters, the cast and crew, the fans, they all deserved better.
So, six days later I started drawing and I spent most of the next three years drawing sets, and props, and characters; studying the episodes, reading Callie's transcripts, downloading screencaps. And as the third anniversary approached, right around the time the characters expected to reach the next galaxy, a combination of factors forced me to put my plans for Destiny on hold.
A year later, in May 2015, I did launch the webcomic, only to be forced to suspend it 20 strips in. Two more years have passed. I've seen ads for an official comic book. Not planning on reading it (at least not yet). There's no indication that the creative team behind the show is involved, so I have to believe that this is just officially-licensed fan fic. At least one member of the creative team said that the fans should dream up their own ending as we'll never see the story as it was intended. So, for now, I'll carry on as I intended since that night back in 2011.
QUESTION: Why did I change the name from Stargate: Universe to Destiny?
There is only one Stargate: Universe. It ran two seasons, 40 episodes, and ended with quite possibly the most heart-rending cliffhanger in science fiction history. We will never know how it would have ended because the cast and crew can't become their younger selves and be back in 2011 creating season 3.
So this is my version of how it would have continued. It's fan fic, unofficial, and unauthorized. It is not, and can never be, Stargate: Universe. But for myself, and maybe for some other fans, it can be Destiny.


Previously on SGU
3-01: Arise
3-02: Reboot
3-03: Kinovision
3-04: Return
3-05: Three
3-06: Hunger
3-07: Ralest
3-08: Ashes
3-09: Contact
3-10: 3723
3-11: Arrivals
3-12: Control
3-13: Download
3-14: XX
3-15: Island
3-16: Pressure
3-17: Lightning
3-18: Telford
3-19: Ancients
3-20: Destiny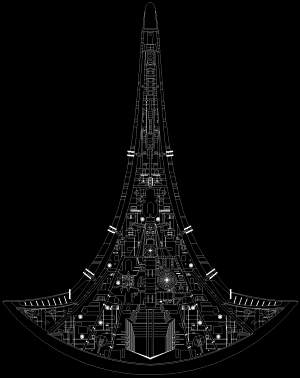 QUESTION: How big is Destiny?
The actual set for the Shuttle was 38' from outside edge of front window to outside edge of the octagon door (I have the original blueprints penciled and inked versions), giving the Shuttle an approximate total length of 40'. Using various screen-caps, the two physical models made by the production team, and various third-parties, Destiny is somewhere between 1500' and 2300'. Personally, I'm leaning towards 2236' as this gives a height of 332', giving each of the 27 decks (a number supported by on-screen window placement and separation) a height of 12'3.5".
QUESTION: How old is Destiny?
There's a lot of debate online for this one, but the closest thing to a canonical answer comes from Mallozzi's blog where, when asked point blank how old Destiny was compared to Atlantis, with figures of 30-35 million for Destiny and 10-12 million for Atlantis, he confirmed that Destiny was older, and did not contradict the 30-35 million figure, while deferring to Brad and Robert to pin down the age more exactly.
Final answer for purposes of the story I'm telling: 32,565,125 years.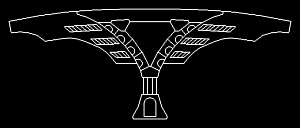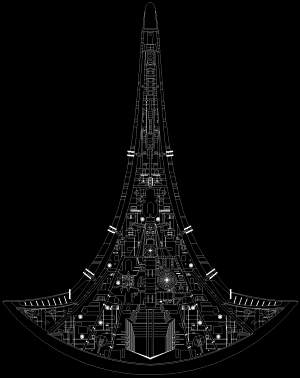 QUESTION: How many people are aboard Destiny?
While I've made some estimates (around 85 initial) based on the two some-what vague canonical comments on this subject, the canon is increasingly likely to push the total over the 89 that my assumption consider the maximum. (In fact, I'm guessing that if every actor who portrayed a member of Destiny's crew could be identified, the number would likely be between 150 and 200.)
In episode 1-05 (Light), Young assigned Scott and TJ to the Shuttle mission. Senator Armstrong was dead by this point and Doctor Palmer and Sergeant Curtis were missing. With Young removing himself, Chloe's comments mean that 75-90 people were eligible for the lottery, meaning that there were 81-96 people aboard initially, with 78-93 currently left. Adding Colonel Carter's "eighty-plus" assessment from episode 1-01 (Air, part 1), there were 81-89 initially, with 78-86 left by episode 1-05. Assuming an average figure of 85 initial, the losses of Armstrong, Palmer, and Curtis put the crew compliment at 82 as of the point of the lottery.